Our Story
K.L. created Diverse Romance to showcase the best romance written and published by authors of color from all spectrums and help promote the work of her many author-friends. We hope to help readers build relationships with authors and their unique stories through in-depth interviews and supporting author promotional efforts, including blog tours and new release announcements.
Diverse Romance Administrator
The site is owned and operated by author K.L. Brady, an award-winning, USA Today Bestselling author of 14 books. You can find out more about her work at www.klbradyauthor.com.
For all Diverse Romance inquiries, email Karla (at) diverse-books (dot) com.
Meet the Team
The Diverse Romance Team continuously updates authors, listings, and content.
William Bullock
Teenage son of K.L. Brady who likes nice things and expensive video games.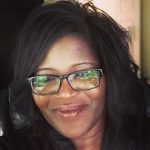 K.L. Brady
Author and voracious consumer of diverse romance.